Benefits

Acupuncture has been proven to be an effective treatment for a wide range of conditions by both the World Health Organisation and the British Acupuncture Council. The following is a non-comprehensive list of ailments which can be treated with acupuncture. Please contact me for a free consultation and keep a positive attitude towards life's challenges.
Muscular & Skeletal
Back and Neck pain, Carpal tunnel syndrome, Facial spasm, Fasciitis, Fibromyalgia, Frozen shoulder, Gout, Muscle cramps, Muscle strain, Osteoarthritis, Osteoporosis, Pyriformis syndrome, Rheumatoid arthritis, Sciatica, Slipped disc, Spinal injury, Sports injuries, Sprain, Temporomandibular joint dysfunction, Tendonitis, Tennis elbow, Thecal cyst, Tietze syndrome.
Neurological
Amyotrophic lateral sclerosis, Ataxia, Bellís palsy, Chronic regional pain syndrome, Craniocerebral injury, Craniomandibular disorders, Epilepsy, Facial pain, Headache, Marie-Tooth disease, ME, Migraine, Mortonís neuroma, MS, Myasthenia gravis, Myeleterosis, Myelitis, Myelopathy, Nerve damage, Neuralgia, Neural paralysis, Neuritis, Neuropathic bladder, Paralysis, Parkinsonís, Peripheral neuropathy,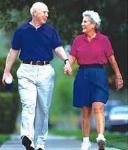 Post-operative pain, numbness and sexual dysfunction, Progressive muscular dystrophy, Radicular and pseudoradicular pain syndrome, Stroke, Syringomyelia, Tourette syndrome, Trapped nerves, Tremor.
Mental - Emotional
Alzheimer's, Anorexia nervosa, Anxiety, Bipolar disorder, Bulimia nervosa, Chronic fatigue syndrome, Competition stress syndrome, Depression, Hysteria, Insomnia, Narcolepsy, Obsessive-compulsive disorder, Panic attacks, Phobia, Post-traumatic stress disorder, Schizophrenia, Stress, Vascular dementia.
Dermatological
Acne, Alopecia, Dermatitis, Dermatomyositis, Dermatosclerosis, Eczema, Hair loss, Neurodermatitis, Pruritus, Psoriasis, Shingles, Sjogren syndrome, SLE, Urticaria, Vitiligo.
Reproductive
Cystic hyperplasia of breast, Endometriosis, Hypo-ovarianism, Hysteroptosis, Infertility and IVF support, Irregular periods, Malposition, Menopause, Miscarriage, Nausea, Ovarian cyst, Pelvic inflammatory disease, Period pain, Polycystic ovary syndrome, Postdates, Premenstrual syndrome, Puerperium.
Impotence, Low sperm count and motility, Post-operative sexual dysfunction, Premature ejaculation, Prostate hyperplasia, Prostatitis, Spermatorrhea.
Internal

Abdominal pain, Anaemia, Anal prolapse, Asthma, Cholecystitis, Cholelithiasis, Chronic obstructive pulmonary disease, Constipation, Crohnís, Diabetes, Diabetic complications, Diarrhea, Emphysema, Gastritis, Gastrokinetic disturbance, Gastroptosis, Haemorrhoids, Hernia, High blood pressure, Hyperlipaemia, Hyperthyroidism, IBS, Leukopenia, Liver cirrhosis, Nephritis, Nephroptosis, Oedema, Pancreatitis, Peptic ulcer, Raynaudís, Recurrent lower urinary-tract infection, Reflux esophagitis, Thromboangiitis obliterans, Ulcerative colitis, Vertigo, Vomiting.
Other
Adverse reactions to radiotherapy and / or chemotherapy, Alcohol dependence and detoxification, Allergic rhinitis, Cancer pain, Cellulite, Choroidopathy, Cosmetic, Deafness, Hay fever, MťniŤre disease, Overweight, Recurrent aphthae, Sinusitis, Smoking, Tinnitus.