Chinese Dr. Liu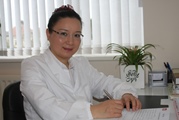 My name is Yanling Liu. I studied Chinese and Western medicine at Hunan Medical University in China for 5 years, and obtained a Bachelorís degree of Medicine. In 1985, I qualified as an acupuncturist and doctor of Chinese and Western medicine.
During my 19 year career in China, I practiced acupuncture, acupressure and herbal medicine at the Guangzhou Hospital of Various Diseases of Traditional Chinese Medicine. I was working in the Inpatient's and Outpatient's department of the hospital with the medical teams and treating a wide range of conditions with proven success.
I achieved the status of senior acupuncture specialist and doctor of Chinese medicine.
After migrating to the UK, I worked as an acupuncturist at Chinese medical clinics in Oxford and Chester for 6 years.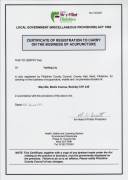 Click to view Certificate
In 2009, I duly registered my acupuncture practice with Flintshire County Council and set up the Lotus Acupuncture Clinic.
With over 27 years acupuncture experience, I select the most appropriate acu-points related to the symptoms and the cause of your condition. Almost all my clients feel some improvement after just one session and the majority donít even feel the needles being inserted.
Together with my academic and professional knowledge and skills, I consider myself to be a friendly, caring and compassionate person who has a natural understanding of people and it would be my pleasure to assist you in the healing process.